---
Pin, share or shop customizable wedding postponement and change the date cards from Zazzle here! Choose from Change Of Date, Plot Twist, funny toilet paper humor, minimalist script & more. To see the complete selection of wedding postponement announcements, shop Zazzle directly.
Rose gold blush pink script postponed update invitationShop Now
Chic black and white wedding photo same love announcement postcardShop Now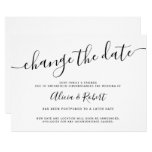 minimalist script postponed wedding change of date invitationShop Now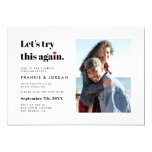 Lets Try This Again Wedding Change The Date Photo InvitationShop Now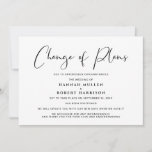 Change of Plans Postponement Cancelled Black White AnnouncementShop Now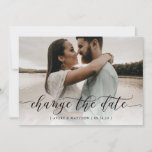 Change The Date Photo Minimal Modern Calligraphy AnnouncementShop Now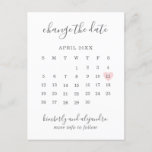 Simple Calendar Pink Heart Wedding Change the Date Announcement PostcardShop Now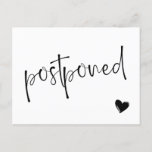 Black & White Minimalist Postponed Wedding Announcement PostcardShop Now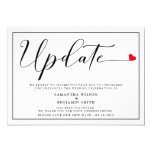 Elegant Simple Wedding Update InvitationShop Now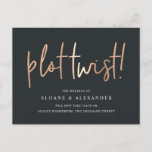 Plot Twist | Modern Copper Wedding Reschedule Announcement PostcardShop Now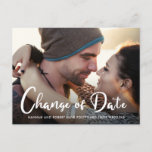 Photo Wedding Postponement Change of Date Announcement PostcardShop Now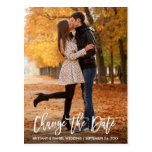 New Date Change The Date Modern Brush Script PostcardShop Now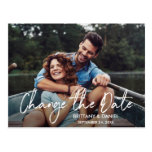 Handwritten Script Change The Date New Date PostcardShop Now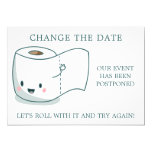 Change The Date Toilet Paper Event Cancellation InvitationShop Now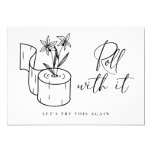 Modern Change of Date Postponed Cancelled Event InvitationShop Now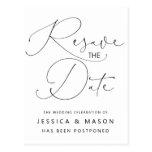 Postponed Wedding Announcement PostcardShop Now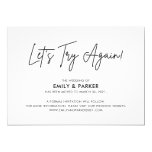 Let's Try Again Wedding Postponement AnnouncementShop Now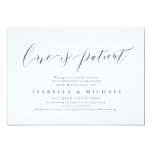 Modern calligraphy Minimalist Wedding Postponement InvitationShop Now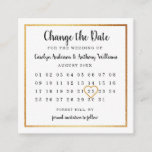 Modern Gold Foil Calendar Change The Date Enclosure CardShop Now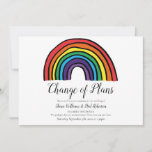 Modern Change the Date Postponed Event Rainbow Save The DateShop Now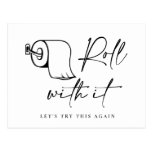 Change of Date Postponed Cancellation PostcardShop Now
---
More Wedding Invitations & Announcements
Camping Wedding Invitations | "I Do" BBQ Wedding Invitations | "Best Day Ever" Wedding Invitations & Gifts | Simple Heart Wedding Invitations | Rainbow Wedding Invitations | Cute, Funny & Unique Wedding Invitations | Cat Wedding Invitations | Llama & Alpaca Wedding Invitations | Halloween Wedding Invitations | Wedding Elopement Announcements | Wedding Change The Date Postponement Announcements
---
THRU THURSDAY 4/22 @ ZAZZLE
40% Off Stickers, Tassel Toppers, Photo Plaques & More  | 50% Off Invitations & Announcements | 15% OFF SITEWIDE
Use code CELEBRATIONZ at checkout
SHOP NOW!