---
Make a french fry lover's day special with these "fry day" french fry themed invitations, cards & gifts! Choose from a cute "Smile It's Fry Day" t-shirt, funny-faced potato and fries mousepad, a cute potato & french fries birthday card & more! French fry postcards, wedding & baby shower invitations also available. For the complete selection of french fry themed cards & gifts, shop Zazzle directly.
Smile it's Fry Day fast foodie potato T-ShirtShop Now!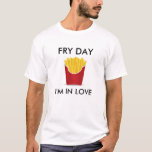 Fry Day I'm In Love ShirtShop Now!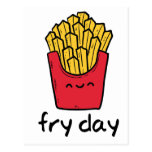 Funny pun Friday happy french fries cartoon PostcardShop Now!
Thank God Its Fry Day with Cute French Fries MagnetShop Now!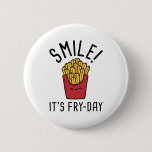 Smile! It's Fry-Day ButtonShop Now!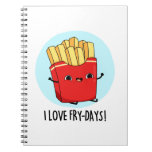 I Love Fry-Days Cute French Fries Pun NotebookShop Now!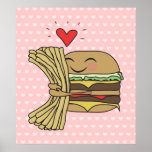 Burger Loves Fries PosterShop Now!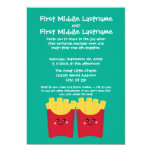 Cute Kawaii French Fries with Custom Name InvitationShop Now!
Cute French Fries Pinback ButtonShop Now!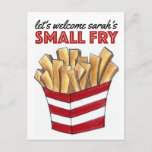 You're Invited Baby Shower Smally Fry French Fries Invitation PostcardShop Now!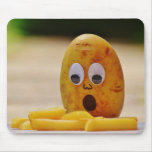 French Fries MousepadShop Now!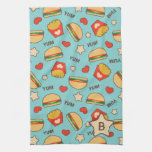 Custom Initial | Burger & Fries Pattern Kitchen TowelShop Now!
Cutie Cartoon Cheeseburger and Fries StickerShop Now!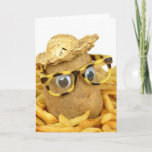 birthday potato in french fries cardShop Now!
---
More Fun Cards & Gifts
Funny Birthday Cards | Funny Birthday Cards (For Kids) | Funny Cat Birthday Cards | Funny Dog Birthday Cards | Funny Chicken Birthday Cards | Funny Cow | Funny Pig Cards | Funny Llama Birthday Cards | Funny Llamacorn Birthday Cards & Gifts | Cool Rainbow Plaid Decor & Gifts | Fun "Fry Day" French Fry Cards & Gifts | Cute Peanut Butter & Jelly Cards & Gifts | Fun Level Up Gaming Cards & Gifts | Get Well Cards | Pet Loss & Rainbow Bridge | Human Sympathy & Condolence | Moving Announcements | Housewarming Party Invitations | Sweet & Fun Fall Cards
---
THRU WEDNESDAY 1/27 @ ZAZZLE
40% Off Classroom Valentine's Day Cards (When You Buy 24 or More)
40% Off Wedding Invitations, Save the Dates & Announcements
20% OFF SITEWIDE
Use code ZAZZLOTSLOVE at checkout.
SHOP NOW!
---
French Fry Art Prints & More From Society6
Shop Society6 french fry themed art prints & more here. Swagbucks offer available.
Bird With A French FryShop Now!
All You Need Is Love And French Fries Carry PouchShop Now!
Cute French Fry Riding Bike Art PrintShop Now!