Which kids art poster do you like best? #1. Colorful Good Vibes Only, #2. Custom Name Muted Watercolor Rainbow, or #3. Cute Dinosaur Unicorn (Dinocorn) Poster? Cast your vote down in the comments. To see the complete selection of kids art posters, check out the links below or shop Zazzle directly.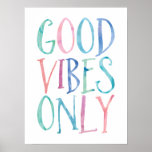 Good Vibes Only – Colorful Watercolor Typography PosterShop Now!
Muted Rainbow Watercolor Kids Room Nursery Art PosterShop Now!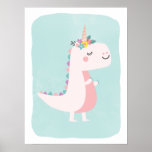 Dinocorn PosterShop Now!
Shop more pick a prints here!
THRU SUNDAY 5/9 @ ZAZZLE
50% Off Cards & Invitations | 15% OFF SITEWIDE
Plus, shop Today, Get $15 Off Your Next Order!
Use code ZAZMAYSAVING at checkout
SHOP NOW!