Which kids art poster do you like best? #1. Colorful Good Vibes Only, #2. Custom Name Muted Watercolor Rainbow, or #3. Cute Dinosaur Unicorn (Dinocorn) Poster? Cast your vote down in the comments. To see the complete selection of kids art posters, check out the links below or shop Zazzle directly.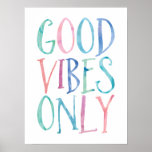 Good Vibes Only – Colorful Watercolor Typography PosterShop Now!
Muted Rainbow Watercolor Kids Room Nursery Art PosterShop Now!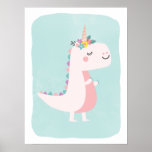 Dinocorn PosterShop Now!
Shop more pick a prints here!
THRU MONDAY 3/1 @ ZAZZLE
Cool savings for folks who like to drink up in style!
40% Off Mugs, Beer Glasses, Can Coolers & More | 50% Off Wedding Invites, Save the Dates & Announcements
Use code ZAZZLEOFFERZ at checkout
SHOP NOW!

See the latest issue of my cute new weekly newsletter here!
Follow and unsubscribe anytime.