Which Zazzle customizable baby boy baby shower Invitation do you like best? #1 Cute Bunny Rabbit Fishing, or #2 Cute Teddy Bear In A Plane Under The Stars? Cast your vote down in the comments. Or share or shop featured products via the links below.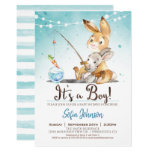 Bunny Rabbit Boy Baby Shower Blue InvitationView/Purchase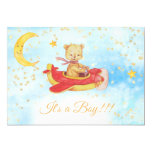 Teddy Bear Red Plane Baby Stars Boy Shower InvitationView/Purchase
THRU THURSDAY 4/22 @ ZAZZLE
40% Off Stickers, Tassel Toppers, Photo Plaques & More  | 50% Off Invitations & Announcements | 15% OFF SITEWIDE
Use code CELEBRATIONZ at checkout
SHOP NOW!