TODAY'S FUN POLL QUESTION:
Chocolate or vanilla cupcake?
Visit my Facebook page to see today's answers and add yours to the comments if you like.
TODAY ONLY (8/12) AT ZAZZLE
Take 15% off this Happy Giraffe Greetings Postcard and everything else!
Use code WEDNESDAYZ15 at checkout.
Shop Now!
This Week @ Society6
30% Off Captain Teddy & Other Wall Art
Good 8/10-8/16
Shop Now!
---
Cast Your Vote
Which Zazzle fun gift do you like best? Click the image below to cast your vote or shop featured products.
---
Popular Posts
Pretty Pairing #20: Delicately Wild Flower & Other Glacier National Park Inspired Art Prints | Cute & Fun Baby Birth Announcements | Farmers Market & Vintage Seed Packet Baby Shower Invitations | Pick A Print #1: Cute & Fun Polar Bear Sundae Or Pizza On Vespa? | Pick A Print #13: Snoopy Or Born To Explore Gender Neutral Baby Shower Invitations?
---
Sold In My Zazzle Shop
To see more art by me, or shop art prints & more, check out the page here.
Milo Blue Cat Halloween Unicorn ButtonView/Purchase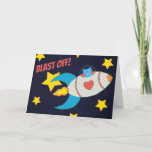 Milo Cat Space Rocket Fantastic Fabulous Day CardView/Purchase
Milo Blue Cat Superhero Superstar Day CardView/Purchase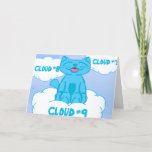 Milo Blue Cat Cloud Nine CardView/Purchase
Milo Cat Over Rainbow Pizza Box PostcardView/Purchase
Milo Cat Christmas Smile Box Greeting CardView/Purchase
---
About Juliet Parrott-Merrell
Hello! 🙂 I'm Juliet Parrott-Merrell – cute cartoon artist and art & gift picker for Zazzle & Society6! I'm originally from Portland, Oregon but now live in Temecula, California. I also have had Cerebral Palsy and a significant loss of eyesight since birth. I spend most of my time these days sitting at our kitchen table drinking coffee, eating potato chips and chocolate, drawing, blogging, watching classic TV and metaphysically themed YouTube videos and enjoying life with my husband Paul and our Kitty Miss Rosie PuppyCat. If there's any special art, cards, invitations, or gifts I can feature or help you find, please feel free to let me know. I've got the time, and you or someone else has gotta have the beer, cause I don't drink. 🤣
PS: Miss Rosie crossed the rainbow bridge on June 24, 2020. But she and I are continuing to work together to remind folks about the small but significant things that can help make everybody's life happy. Please peruse our collection of good and loving advice here.